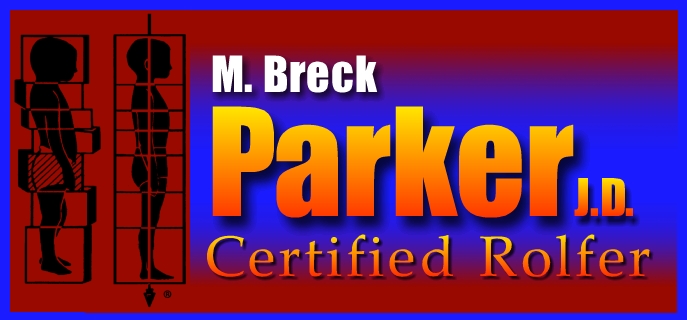 W hen I was Rolfed, I had no idea that I would experience such profound physical and emotional benefits.  I  feel as though I 've been thoroughly de-stressed.  My friends tell me I'm standing straighter, and I know I'm walking better.  Best of all, I'm especially grateful to have lost all the backache that has plagued me off and on for several years." 

Valerie M., Sarasota, FL

"Over the past 25 years, my benefits from Rolfing have exceeded the physical and reached into the emotional, psychological, and spiritual areas of my life.  Rolfing has been a great experience for me, and has released my full energy and potential." 

Joseph F. Palm Harbor, FL

"Before I found Rolfing, everyday was painful.  Massage and chiropractic helped only for the day that I'd have a treatment.

Since my Rolfing sessions, however, I have remained balanced and free from pain.  I wake up rested, peaceful, and energetic."                                         Deborah H.

                Clearwater, FL

"I am 92 years old and I firmly believe but for Breck Parker and the Rolfing treatments I've received from him over the years, I would not be walking around today - or even be here."

Walter M. 

Inverness, FL

  "I broke my neck in a swimming accident when I was 13 years old.  For many years, I lived with constant spinal pain and stiffness that affected my physical, mental, and emotional well-being.  Since being Rolfed, I have a new body and a fresh outlook on life."

David M.

Clearwater, FL

      "Rolfing sessions with Breck Parker over the past 26 years have pulled me through a broken tailbone, colitis, a head-on automobile crash, and the loss of loved ones.  I credit my Rolfing sessions with allowing me to live a healthy, active lifestyle that has greatly exceeded the expectations of several medical doctors.  I highly recommend regular Rolfing sessions to maintain a healthy body."

                        Reta J.

                       Belleair, FL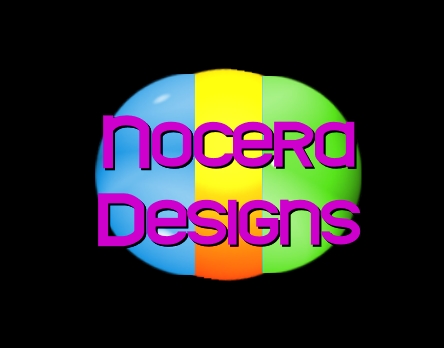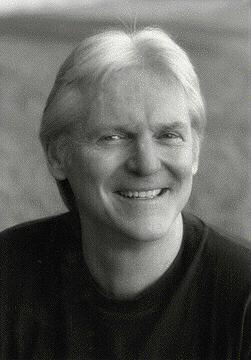 Thanks for visiting.  I hope you will give your body

the gift of Rolfing soon.  You will feel better, look

better and experience a more joyful outlook on life.

M. Breck Parker, J.D. / Certified Rolfer


716 South Bayview Avenue

Clearwater, Florida  33759

Even though there are still many stressful situations in my life, I must say that a profound calmness has taken place in my entire body and in my mind also.  I face these situations in a more "effective" manner.  I am not as affected by these situations as I was in the past.

                                             ADDITIONAL   BENEFITS

A "balance" was created.  This happened during Session #6.  I cannot say that a balance was restored because I did not feel it was ever there in the first place.  I had never known this "state of being" before.  It is a feeling of total and complete well being, at all levels.  I am also more in touch with my feelings. I am also more aware of what is good or what is not so good for me.  I want to protect my new health.  I automatically learned to say "no" to people or to situations that may hurt me.  In the past, everyone's needs came first.  This is part of how I eventually lost my health.

Each one of us has different reasons for wanting to feel better; to "be" better.   When I went to see Mr. Parker, for the Rolfing sessions, I wanted to get rid of a lot of emotional pain that I knew was trapped in my body.  Now, I know that the "blockages" were taken care of and it resulted in restoring the circulation of "energy" in my body.  This has had an impact emotionally and psychologically also.  I really do feel like a "new person".  I also discovered that I do have inner strength now.

Through Mr. Parker's expertise, true compassion, deep understanding, and respect of human being's suffering; and the fact that he "works" with his whole being, this man gave me the chance to "function" again. When I fully realized that I felt so good that I would be able to be gainfully employed again, a huge burden, composed of worries about the future, was lifted from my life and I became very happy.  I also know I will "function" at a new level. I am already "functioning" beautifully right now!    It is important for me to share that I do cherish my new health and out of respect for all the important "work" Mr. Parker has done, I take good care of myself physically and at other levels as well.   I believe it is important to mention that I also played an active role in all this.  The whole process of the 10 Rolfing sessions was a "team effort"…

As mentioned, Mr. Breck Parker definitely has the expertise in Rolfing and he cares about the people he helps.  He is a trustworthy man.  He has inspired me to have the highest respect for my body and for "L I F E".   Personally, and this is surely because I had "lost my health", the value of health is of the utmost importance.  In my opinion, there is no amount of money that could come close to the value of what Mr. Parker gives.

I think it is important to mention that, approximately 10 weeks after Session #10, I received another Rolfing session.  I had new walking shoes that had hurt one foot.  That Rolfing session was very beneficial.  When I walked again, it was as if I was walking on air.  I felt completely restored.  I will continue to "be Rolfed" because my health is what matters the most to me and I feel that having Rolfing sessions is the greatest gift I can ever receive.

I personally received a chance at living my life fully and I will always be grateful towards Mr. Breck Parker and also towards Dr. Ida Rolf, who perfected the technique of Structural Integration over more than 40 years' time.

Francine L.

Clearwater, FL

MY    ROLFING    STORY

I am a 52 years old woman who has recently, in the fall of 2008, undergone the full basic Rolfing* process of 10 sessions with Mr. Breck Parker, who has been a Certified  Rolfer, in Clearwater, Florida, since 1976.

I am so impressed by the transformation that has been taking place in me, and consequently in my life, that I feel it is important to share about my experience that I can only qualify as amazing.

Like many of us, I went through many of life's losses, including the death of my father, almost 5 years ago.  So, basically, I needed "serious help" because the past 10 years of my life were spent taking additional responsibilities related to my elderly parents and it was very difficult emotionally and physically.  I ended up losing my health.  I went to my doctor who had looked at my blood tests and said that there was nothing "wrong with me"; that my being exhausted was caused by stress.  No solution was proposed.  I tried to have a better diet and I exercised a little but this did not help me, at the time.

  I prayed, asking to be guided towards a "solution":  a person who could help me.  Then, I kept my eyes, mind, and heart open.  One evening, I went to a presentation, given by Mr. Breck Parker.  As he was explaining about the goal of Rolfing, which is to balance and center the human body, I began to realize that this man was in a position to probably help me.  I could feel that there was something very special about Mr. Parker.  This man seemed to have such a gentle way about him; I was beginning to have "hope" as I already felt that I would be "in very good hands" if I decided to proceed with Rolfing sessions.

  Following Mr. Parker's presentation, I also read a very detailed story that was written about him, in the St. Petersburg Times.  This article made me realize fully that this man had already "helped" many people; he undeniably had expertise in his field.  I also went to his website and I read that Mr. Parker had learned about Rolfing directly from its discoverer Dr. Ida Rolf.  I gathered more information about Rolfing and afterwards, I was able to make my decision to proceed.  A week later, I was starting the series of 10 Rolfing sessions and I can tell you now, three months after the last session, that this is one of the best decisions I ever made in my life!

I waited three months before writing my Rolfing story because I wanted to make sure that the benefits I was experiencing were not "temporary" ones.  I wanted to make sure that what I would write about was the truth.  I wanted to know, for sure, that the extraordinary changes I am experiencing were really "part of me" and on an "on-going" basis.  I often read testimonials where people say something similar to:  "I was transformed physically, emotionally, psychologically and spiritually".  I am the type of person who wanted to know:  "HOW?"   I wanted specific examples and more information.  This is what I would like to provide in my Rolfing story.

  As I mentioned, I needed help and during the course of receiving the series of 10 Rolfing sessions, I was helped beyond my expectations.  Truly, I was transformed.  I went from having no "energy" at all to feeling and being healthier than ever.

*The words Rolfing and Rolfer are registered trademarks  of the Rolf Institute of Structural Integration.

I have been very active for the past three months.  I am fully part of "L I F E" now.  I am "full of life" as opposed to gathering the little strength I had just to go through a day.

What follows, are specific examples of my personal transformation:

                  BEFORE 

the series of 10 Rolfing sessions

I had high blood pressure for years.

I had 60 pounds of excess weight.

I was too tired to walk on a regular basis.

My body felt heavy and old.

I was very stressed out.

                     AFTER 

the series of 10 Rolfing sessions

My blood pressure became normal, after  Session #4, and it has remained normal at 117/76 ever since.

I lost 30 pounds and I am still losing weight.  It is easy and natural for me to eat just what  I need.  I attribute this change to the "BALANCE" that was created and that I felt  fully after Session #6.  (I talk a little more about this "balance" later).

I started walking more, after Session #2,  and I realized walking was easy.  I always loved walking and as weeks went by, I was walking more and more.  I noticed I was never tired, when walking.  This had never happened to me before. Two months after Session #10, I was walking 6 miles a day, 6 days a week.  I have been doing this for one month now.  I am very impressed because I am never tired. (Should I be an example to some people, it is important to me to mention that I believe it is a must to rest one day a week and also do stretching exercises every day, before and after walking). As part of the Rolfing process, Mr. Parker gave me several very good stretching exercises to do every day.

I am aware of my body in a totally different way. I stand up straight; my feet are straighter also. I feel it if I am tensed, in my neck, shoulders, or in any other part of my body.  As soon as I realize that I am tensed, I am now able to relax my body.

On Mr. Parker's website, I read: "A body   that has undergone the full basic Rolfing  process (10 sessions) has gravity flowing through more directly.  Among many possible health benefits, gravity flowing through a body more directly relieves undue and often painful stress." That is how I now feel.